---
"Feathers shall raise men even as they do birds, toward heaven; that is by letter written with their quills."
- Leonardo da Vinci
There are a lot of aircraft out there. I am interested in jumbo jet airliners. These are a few that I found very interesting and would like to share them with you. I hope you will like them.
Airbus 380
Airbus 380, launched by Airbus Industrie last Fall, is currently my favourite plane at the moment. It is a four level plane with the top two floors dedicated for passengers. Airbus 380 will be the largest ever passenger plane flies in the sky when it is built. It can carries up to 880 passengers.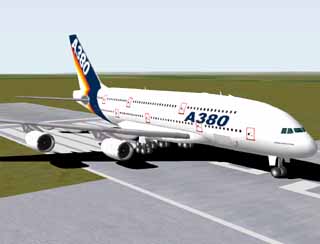 Of course, it is an European products, and it means that Airbus is finally breaking Boeing's monopoly in high capacity airplanes market. Since it will be the widest airplane, Airbus Industrie decided to increase the level of luxury of air travel by building duty free shops, bar, restaurant, individual rooms and showers on the plane. Every passengers will have their own armrest and there will be a lot of spaces for you to stretch your legs. However, the interior design will be different depending on the airliners. A picture below show the interior design of Airbus380.
Besides selecting the interior design, airliners can also select the engines. The take off weight of Airbus 380 will be approximately 1.2 million pounds. Four engines will be used to power the airplane. An Airbus 380 will cost about $216 million, so prepare your check book if you plan to buy one.
The aircraft cockpit was designed so that it is similar to those on A340. An experienced pilot will only need 12 days of training to fly A380. Bigger aircraft will be able to travel more passengers with cheaper price. Below is a table about the specification of Airbus 380.
| | |
| --- | --- |
| Height | 79 ft 1 in |
| Length | 239 ft 6 in |
| Wing Span | 261 ft 10 in |
| Seating Capacity | 555 |
| Range | 8150 nm |
Here's a few pictures of Airbus 380...Click them for a larger version.
BWB 1-1
Blended wing body 1-1 is a plane with flying wing configuration, which means that the whole plane is a big wing. I like this plane because it looks very futuristic, similar to those in Star Trek. Hehe.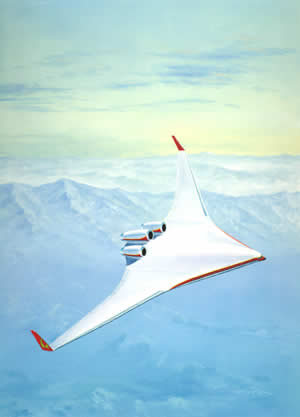 Anyway, this plane is not going to be in service until 2020. There are not much data available to be used as reference for a flying wing configuration. But, I do hope that this plane will be succeed because it looks really nice.

Here's a few pictures of BWB 1-1...Click them for a larger version.
Concorde
The fastest commercial jetliners in the world, flying at Mach 2, double the speed of sound. The ticket price for Concorde range around 20 to 26 thousand dollars. It is another European products, built by British and French.
This plane is still grounded at the moment because of the accident in France last year.



| | |
| --- | --- |
| Height | 37 ft 1 in |
| Introduced | 1976 |
| Length | 203 ft 9 in |
| Wing Span | 83 ft 8 in |
| Seating Capacity | 100 |
| Speed | 1,336 mph / Mach 2 |
Here's a few pictures of Concorde...Click them for a larger version.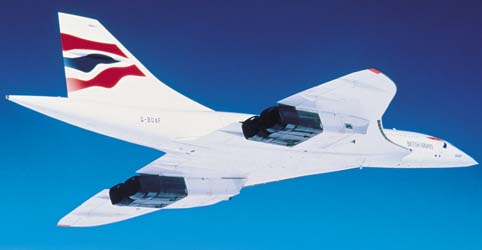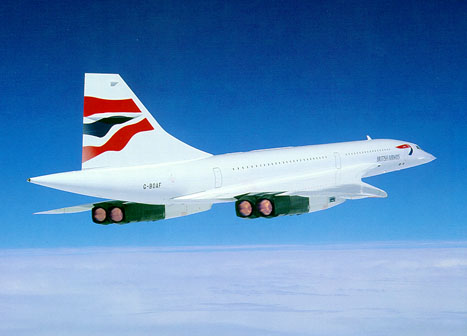 Home